2011 vitals and juvenile justice data are now available in SAVI! Vitals data include birth and death records, and juvenile justice data include arrests as opposed to reported crimes.
Here are just a few of the categories of vitals and juvenile justice data. Within each category of data, SAVI provides a number of more specific indicators.
For example, the category "Prenatal Care" includes seven indicators such as "Births where prenatal care began in the first trimester," and "Births where there was no prenatal care."
                                            VITALS                                                                JUVENILE JUSTICE
                                          – Birth Data                                                           – Age of accused
                                          – Age of Parent                                                     – Race/ethnicity and gender of accused
                                          – Race/ethnicity of parent                                     – Substance abuse of accused
                                          – Prenatal care                                                     – Juvenile felony charges
                                          – Birth Risk Factors                                              – Juvenile misdemeanor charges
                                          – Marital Status of Parents                                   – Type of crime
                                          – Death data
                                          – Youth deaths
                                          – Cause of deaths
RECENT TRENDS
I've selected five of the most interesting trends to share with you. Let me know what you think.
1.Perry Township has seen a sharp increase in births to Asian mothers – much more so than the number of Asian births in neighboring townships.
WHY? This is primarily driven by a large Burmese refugee population that has settled in Perry Township.
2. Deaths by accident in Warren Township increased by 45%, continuing to be a rising trend for about a decade.
The statistics alone don't explain why this trend continues to rise. What are your thoughts?
3. In late 2012, Indiana Black Expo released its State of Our Black Youth report, available in our Reports section, which revealed a number of disproportionate trends among African American youth and youth of other races. The new juvenile justice data showed consistency in this trend. The following chart illustrates the number of juvenile arrests by race compared to the total juvenile population by race.
Interpretation: African American youth are over-represented in juvenile arrest data. African Americans make up two-thirds of juvenile arrests but only one-third of the total youth population.
4. One of the most significant and troubling trends is an increase in gun crimes charges among juveniles. The following chart shows the trend in Marion County since 2008.
Significance: In the past couple of years, Marion County has seen close to (or exceeding) 200 gun charges per year.
5. Here's one about births to unmarried parents.  It was up and up and up but has moved back
down recently.  The total number of births and the number of births to unmarried parents are also on the way down.
A number of these juvenile justice and vitals data trends are consistent with national trends. For example, teenage birth rates have been decreasing over the past 10 years. In Indiana, the teenage birth rate decreased from 42.9 in 2007 to 37.3 births per 1,000 females 15-19 in 2010, a decrease of 13%.
Do you know how these trends compare in your neighborhood?
---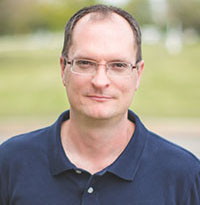 Jay Colbert is Project Manager of SAVI and Community Informatics at The Polis Center.