See How Your Neighborhood Has Changed
Find more interactive content from our series on neighborhood change.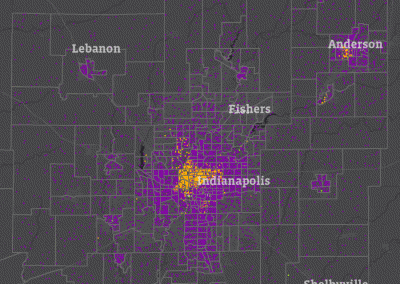 In 1970, half of the region's Black population lived in 12 square miles north of downtown Indianapolis. As Black residents moved into '60s suburban communities, 120,000 White residents left the city's core for newer suburbs.