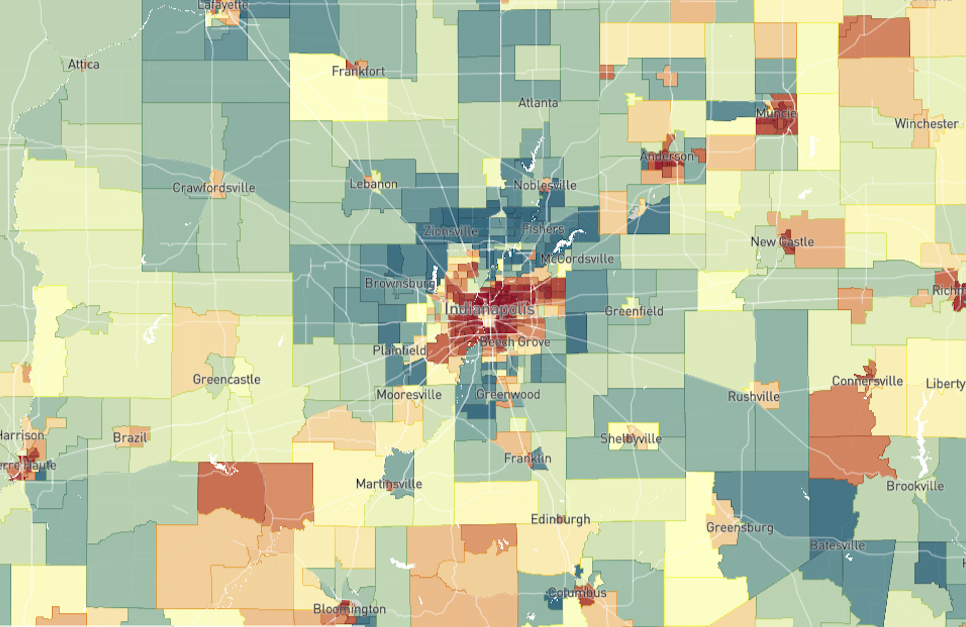 The newly released Opportunity Atlas shows that children born in different neighborhoods can have vastly different outcomes. Children born in Indianapolis urban core have lower household incomes than those born in northern suburbs.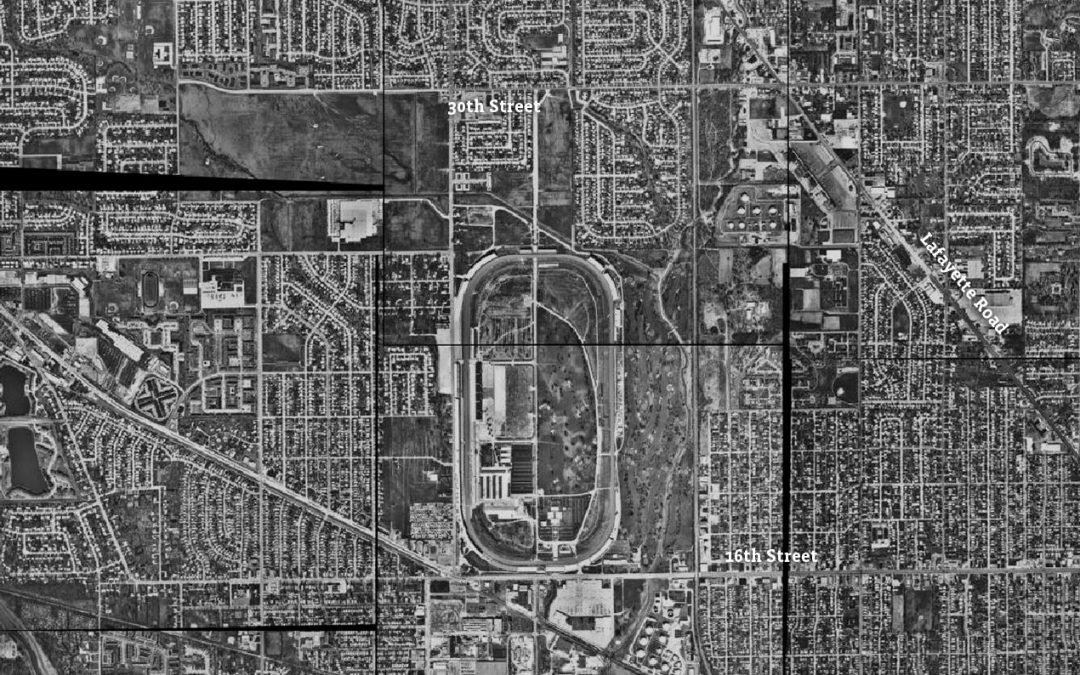 Though they developed as all-white suburbs between 1940 and 1970, the neighborhoods near the Indianapolis Motor Speedway are some of the densest and most diverse in Indianapolis.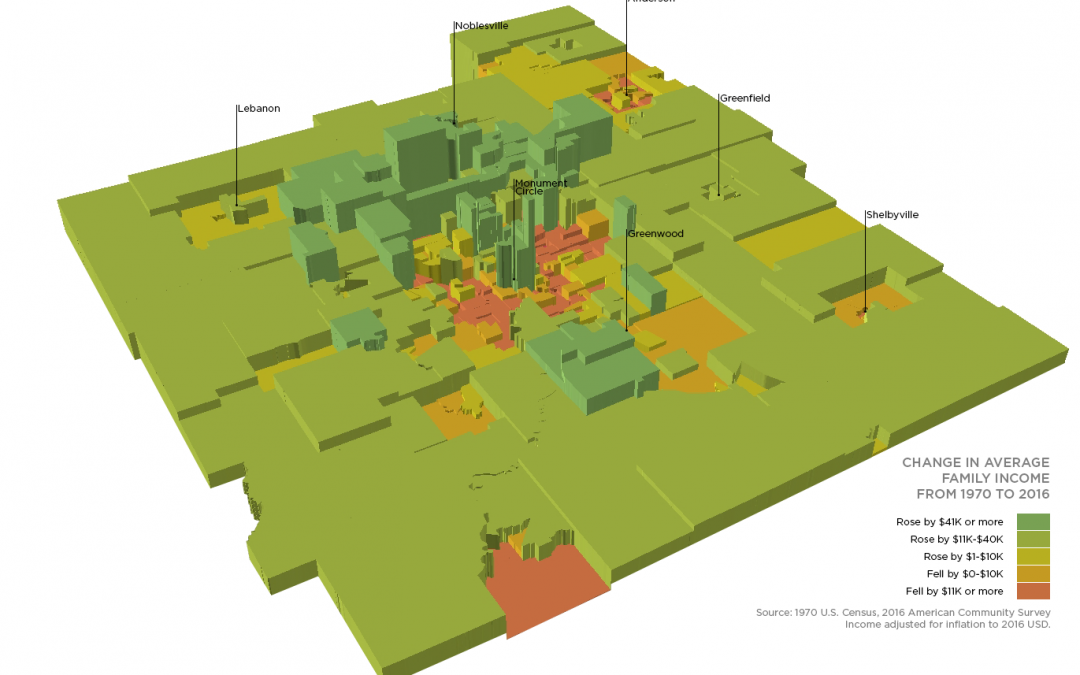 In 1970, there was a $22.6k gap between average family income in high- and low-income (80th and 20th percentile) neighborhoods. By 2016, the gap had doubled to $53.5k. Incomes grew for wealthy and middle-income neighborhoods, but fell for low-income neighborhoods.
BROWSE ALL ARTICLES BY TOPIC