A Q&A session with SAVI's own Jay Colbert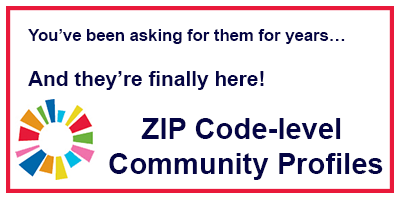 Hey Jay, what took so long?
Jay: Data consumers (you) love the idea of data by ZIP Codes. Everyone knows which ZIP Code they live in, and people often know many other ZIP Codes around. And, they aren't a bad size either: small enough to have fairly consistent populations within them but large enough to hold enough population to be relatively stable year to year allowing for time-series comparisons. But, data intermediaries (me) dislike ZIP Codes since they can change frequently and with little notice and not many data providers (them) even have data by ZIP Codes making it even more challenging.
Also, ZIP Codes aren't really even areas. According to the U.S. Postal Service they are merely an attribute of a section of a street. Even a single building (or a collection of floors in a building) can have its own ZIP Code.