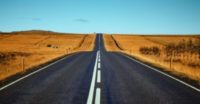 Excited that The Polis Center will be featured in Apolitical's 'How to Innovate for Equity. 10 Days. 100 Ideas!' Starting March 16, hundreds of public servants and policymakers will receive bite-sized emails, each with new ideas related to a new dimension of equity, for 10 days.
Sharon Kandris, Polis Associate Director, contributed to the article, "How to plan a healthy city? Indianapolis tracks its vital signs," which will feature March 17 in the Data, Design and Technology email.
Polis is one of other leading experts and organizations including the Robert Wood Johnson Foundation, Harvard T.H. Chan School of Public Health, and the Center for Disease Control and Prevention.
Sign up now and get 100 policy ideas to apply an equity lens to your work in government. It features articles, quizzes, case studies, influential people to follow and more.
Register for free here: https://apolitical.co/equity-100-ideas/