Building Data Capacity to Enhance Opportunity in Indianapolis
In January and February 2020, SAVI partnered with Lilly Endowment to put on workshops orienting participants to what existing data reveal about economic opportunity and equity in Indianapolis, build their capacity to ask effective questions, and teach them about available data sources and how to use SAVI data and tools. These are the video and materials from those workshops.
Part 1
Trends in Poverty, Forming Measurable Questions
78 minutes
Part 2
Introduction to SAVI Tools, Topic Profiles
78 minutes 
Part 3
Using Assets in SAVI Tools
11 minutes 
Part 4
How to Use Community Profiles
23 minutes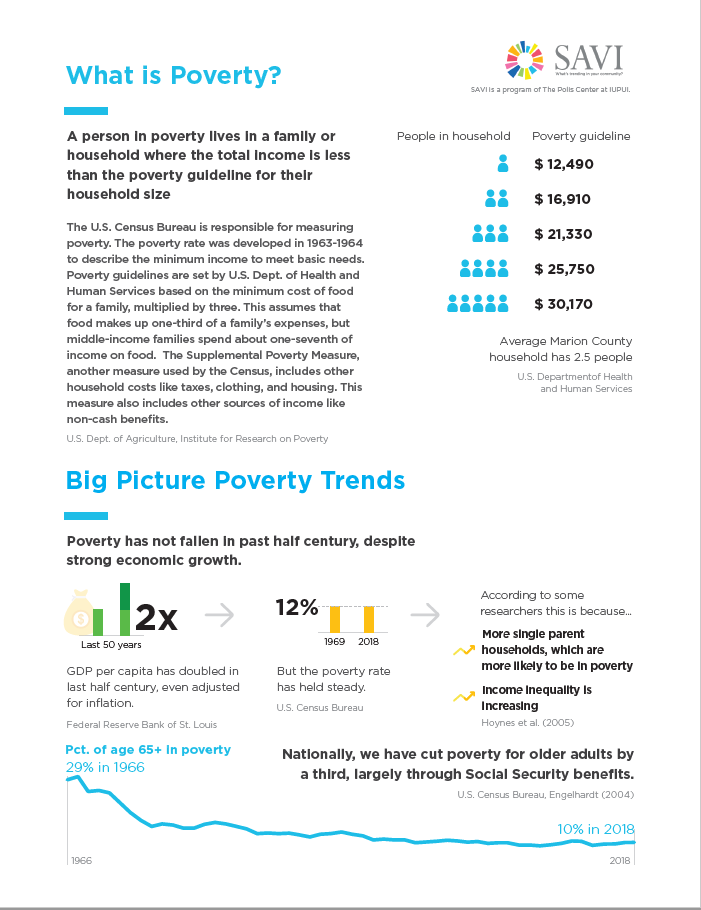 This infographic covers definitions of poverty, national trends, and local trends.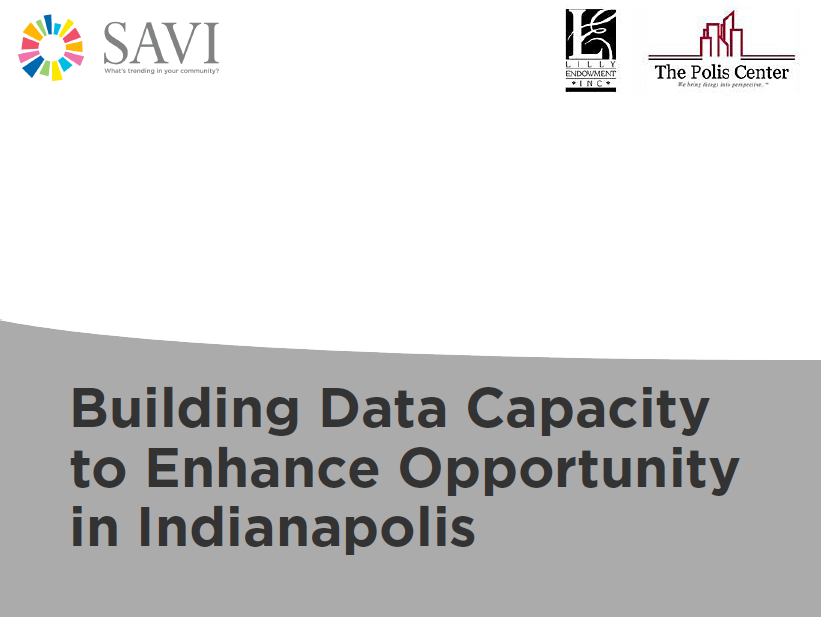 Download the slide deck we used in these workshops, from how to form research questions to how to use SAVI.