Neighborhood Change Since 1970: Suburbanization, Gentrification, and Suburban Redevelopment
SAVI Talks - June 2018
While suburbanization and White flight led the White population to drop by 120,000 in Indianapolis' core and early suburbs, gentrification has recently led to major cultural changes in some of these same neighborhoods.
Across the Indianapolis region, neighborhoods have experienced rapid cultural changes and shifting housing demand.
Join us June 14 as we examine neighborhood-level demographic changes across the region from 1970 to today, exploring the trends of suburbanization, gentrification, and the suburban redevelopment.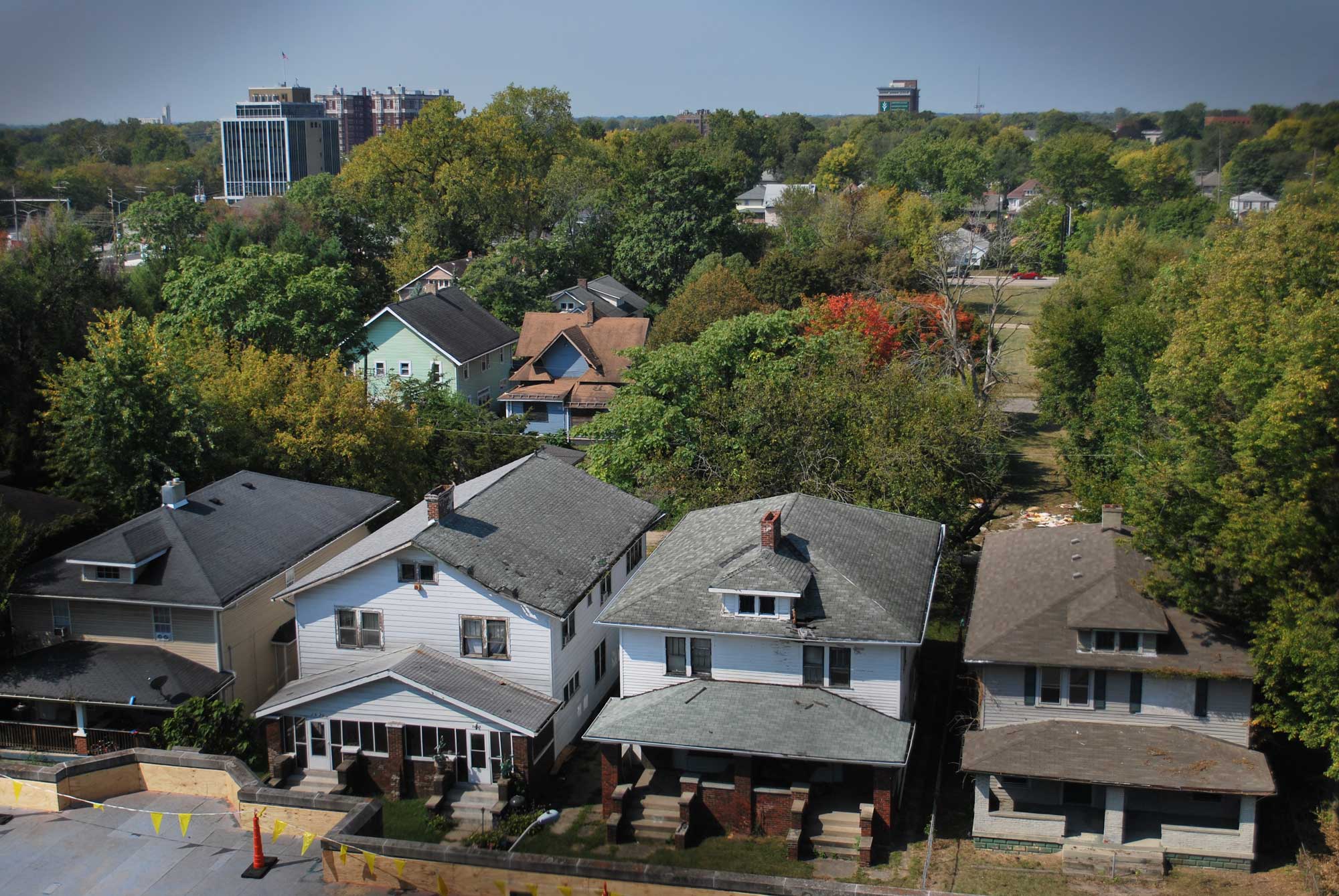 Suburbanization and "white flight" made the '70s the fastest changing decade in our study. While white population in the region grew by 29,000, it declined by 120,000 in Indianapolis' core and early suburbs.
In that same decade, large numbers of Blacks relocated from a small area north of downtown to areas on the northeast side. In 1970, half of the region's 144,000 Black residents lived in a small area from 16th to 38th Streets, between Rural Sreet and Belmont Avenue. By 1980, the black population here had decreased by 19,000.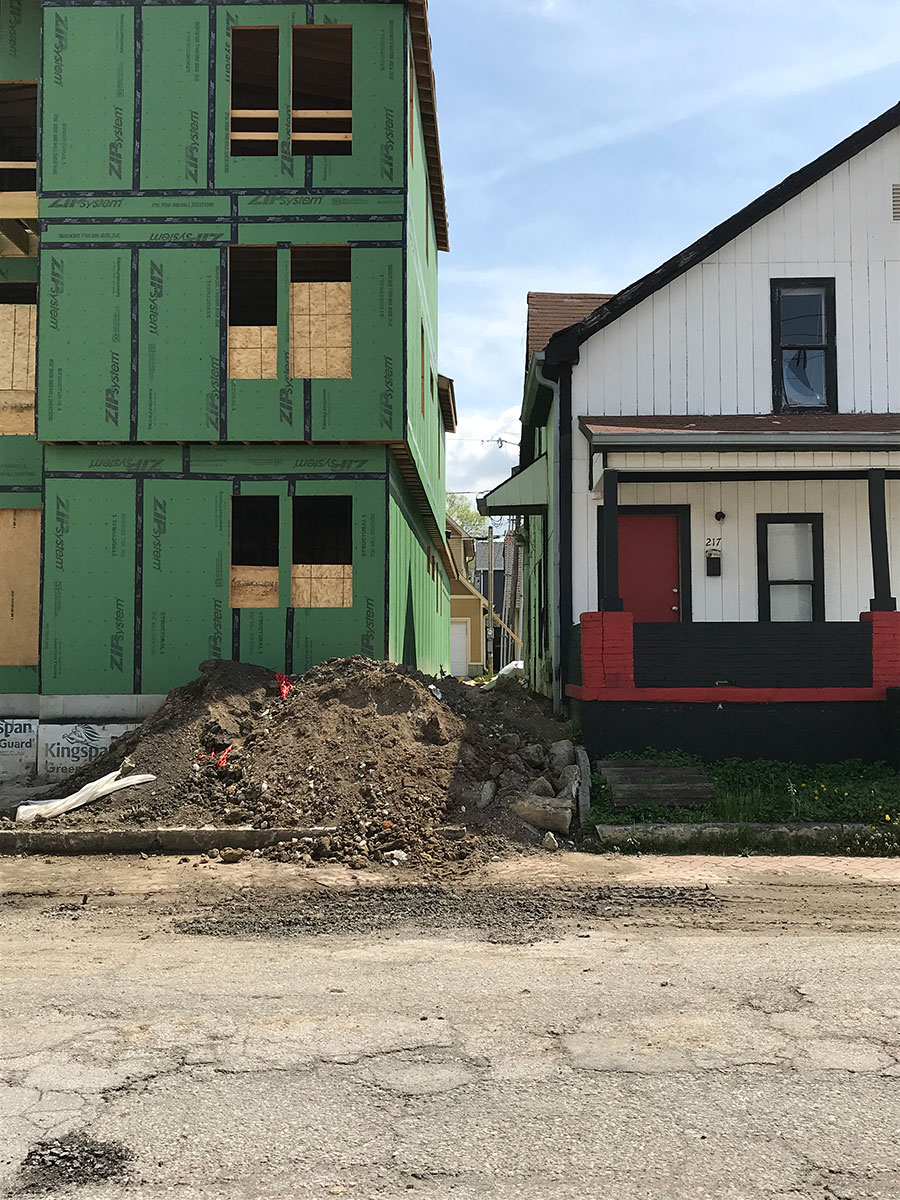 Gentrification started in downtown Indy in the '80s and accelerated after 2000 in southeast neighborhoods like Fletcher Place and Fountain Square; near-east neighborhoods like Holy Cross and Cottage Home; and neighborhoods along North College Avenue like Fall Creek Place. From 2000-2010, Fall Creek Place became 380% Whiter, 250% wealthier, and 530% more college-educated.
The trend toward urbanization has led some suburbs, like Carmel, to create dense city centers which added 1,300 residents downtown since 2010.  Meanwhile, the opposite trend has occurred in some suburbs without concentrated redevelopment. A Greenwood neighborhood went from nearly all-white in 2000 to 77 percent white in 2016, while income fell 22% over the same period.
Articles and Story Maps
Explore interactive content built on our neighborhood change research.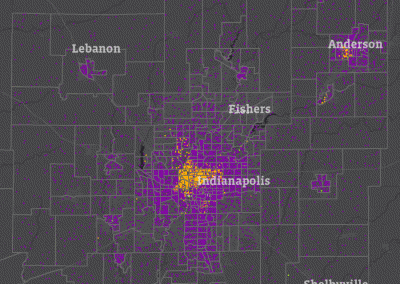 In 1970, half of the region's Black population lived in 12 square miles north of downtown Indianapolis. As Black residents moved into '60s suburban communities, 120,000 White residents left the city's core for newer suburbs.
Authors
Kelly Davila,
Senior Research Analyst,
The Polis Center

Matt Nowlin,
Research Analyst,
The Polis Center
Unai Miquel Andres,
GIS and Data Analyst,
The Polis Center