SAVI offers a full suite of services to help you turn data into actionable information. While our web tools make data freely available to users, we also offer data integration and analysis, custom reports and analysis, strategic planning, and training and support. We are experts in GIS and spatial analysis, and we can help you understand your community and your organiztion's work.
Explore the services we offer below.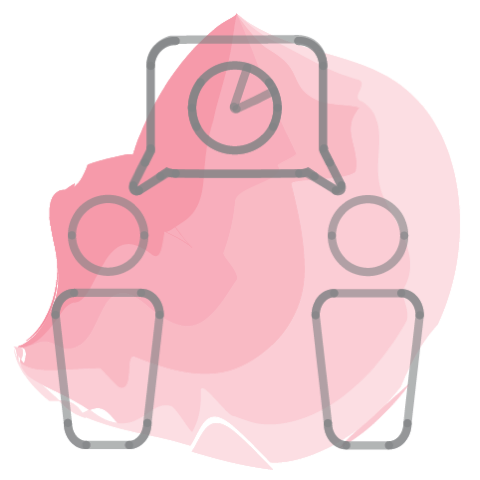 Support and Training
We empower local residents and organizations to use data effectively. Our team is available to host demonstrations, seminars, webinars, and other hands-on experiences. From workshops on SAVI tools to hands-on data literacy workshops, we customize each training for your needs. We also offer a regular training series on data literacy. Learn More
Thank you! This will be so helpful not only in my job, but in my work on various nonprofit boards of directors.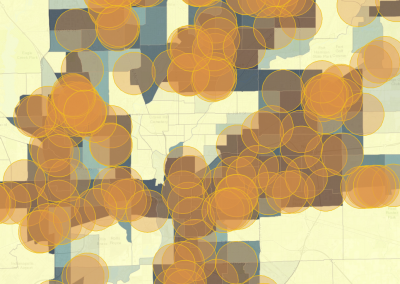 After several groceries closed in their community, this community organization needed to understand where food access was lacking and who it affected. SAVI trained Kheprw Institute staff, using SAVI data and GIS software, to find areas lacking food access and the demographics of those communities. read more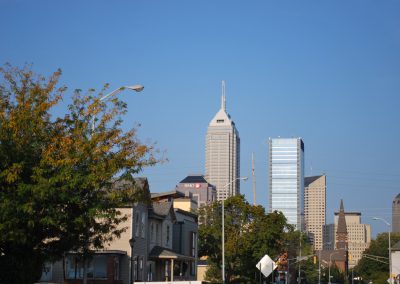 Christ Missionary Baptist Church and Unite for Change organized the Urban Servant Leadership Un-Conference in August 2017, and SAVI ... read more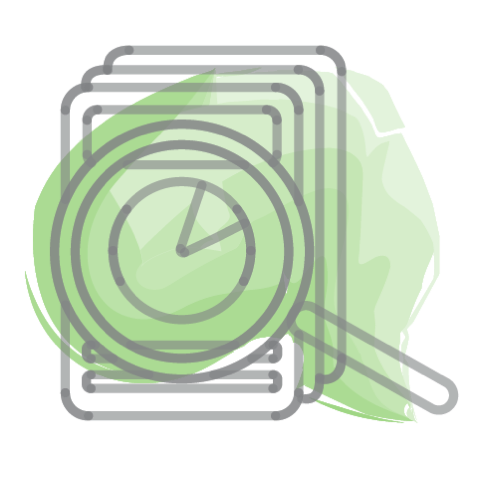 Analysis Reports
When you are ready to dig deeper into the data, SAVI can help you prepare in-depth reports. Using publicly available data as well as your organization's data, we create impactful reports to provide new insights about the work you are doing and the community you serve.
The Polis Center is the first place I think of when I'm approached by someone needing specific information within a geographic area. SAVI has the most comprehensive, up-to-date, place-based information available.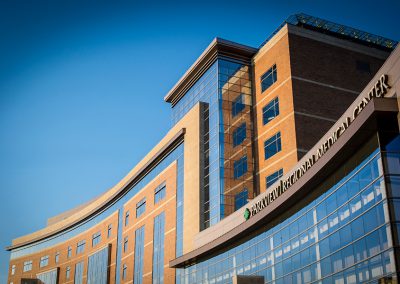 This year, Parkview Regional Medical Center in Fort Wayne will open a 2,000 square-foot greenhouse that the community can use for ... read more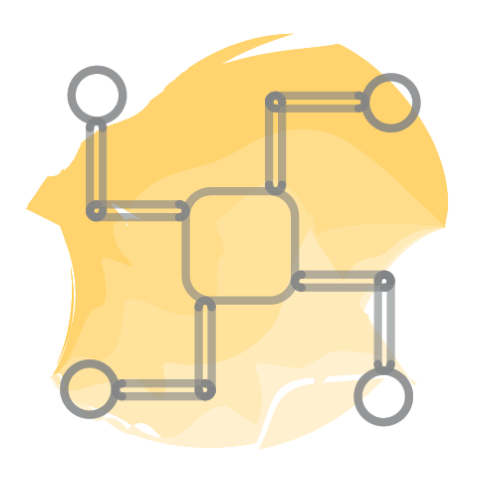 Data Integration & Analysis
When we can combine formerly disconnected data systems, new insights and analysis are possible. We have deep experience creating long-term, stable solutions to data integration and transformation. From the data architecture to the analysis and vizualization, we create meaning from the overwhelming amount of data available.
By working with SAVI, we can…identify areas that have need, connect them with the information they're calling about or services in the community, and then start to look at what services the human service network provides for that area.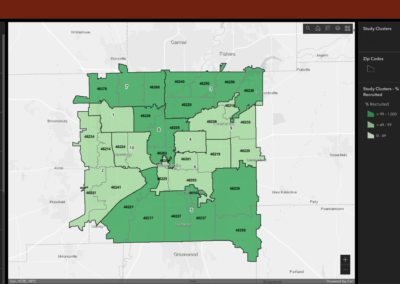 Researchers at the IU School of Medicine needed representative samples of several Indianapolis-area ZIP codes for a study of COVID-19. The Solution SAVI analysts provided demographic analyses of the relevant ZIP codes and created an online dashboard to measure how well volunteer pools mirrored the demographics of those ZIP codes. read more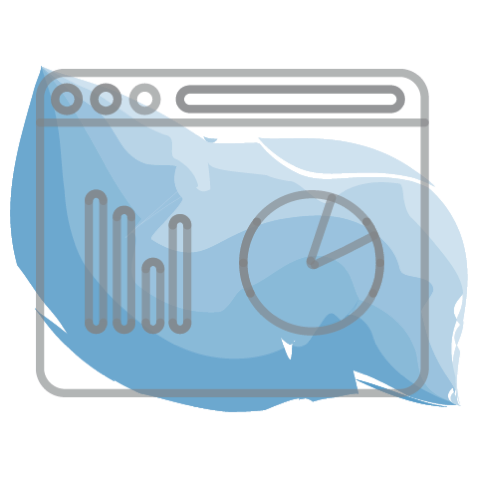 Web-Based Decision Support Tools
As one of the country's first public online tools for community data, SAVI is a leader in creating web tools that don't just show community-level data, but present information in context. By balancing a simple user experience and analytical power, we have created award winning web tools to support community development, non-profits, education initiatives, and more.
Having tools like SAVI, we can hold ourselves accountable to the goals we're setting, and we can prove that we're doing what we say we're going to do.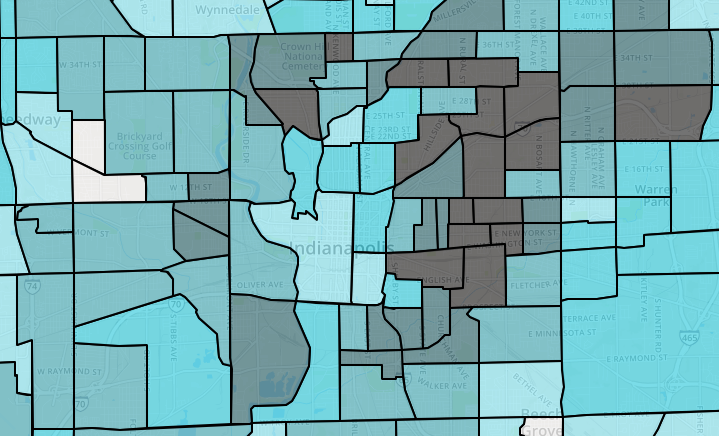 Domestic violence records are scattered across various parts of the criminal-justice system, which makes accurate records difficult to come by—and hinders the work of advocacy organizations. SAVI analysts and the Domestic Violence Network have created a database that integrates the records of the various agencies and institutions, making it possible to get an accurate count of victims and perpetrators over time. read more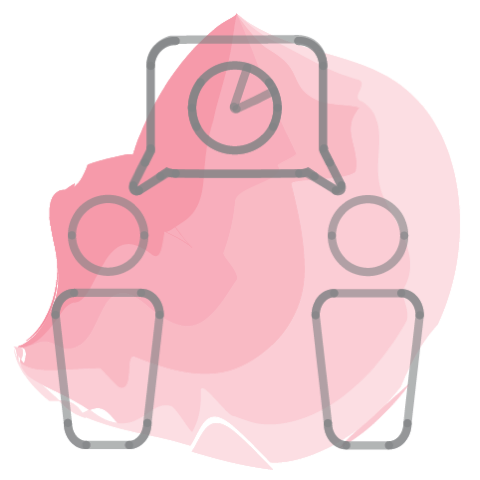 Strategic Data Consulting
When it is time to turn information into action, SAVI can help guide strategic decision making processes. From analysis to stakeholder and community engagement, SAVI has deep experience in strategic planning, community needs assessments, and other data-informed decisions.
Hunger is a major issue for Americans, because 1 in 6 are food insecure. A multitude of people and organizations are responding. Systems level thinking is crucial, however, if these efforts are going to meet all of the need. A data-based approach is essential, and SAVI can help organizations and communities make much better informed decisions.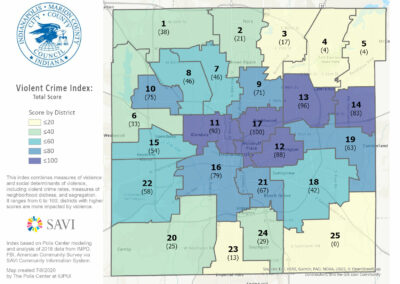 The Challenge The City of Indianapolis needed new strategies to address rising rates of crime and violence, which have spiked recently ... read more