Where Schools Are Changing: Regional and Neighborhood Dynamics from 2010 to 2016
SAVI Talks - November 2018
In the context of our June 2018 report on neighborhood change, we are exploring some elements of school-level changes.
Our research will explore changes in school metrics such as performance, student demographics, and other school characteristics. This report will have a regional perspective using granular, neighborhood- and school-level data.
On November 8, we will present the findings of our report in a SAVI Talks event, hosted by WFYI. Space is limited, so register below.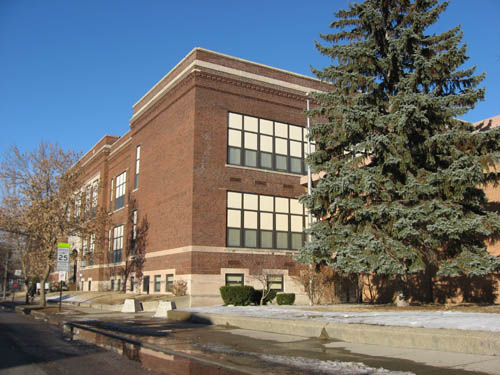 Report coming soon. Here are some initial highlights.
The average high school in the region improved it's graduation rate by six points from 2010-2016. Improvement in graduation rate does not seem to be tied to changes in the income of students' families. Schools with the lowest graduation rates tended to improve the most. The bottom third of high schools (in terms of graduation rate) increased their graduations rates by 10 points. The middle third increased by five points and the top third grad rate did not change.
The number of students eligible for free and reduced lunch is falling for many schools, and most of these are clustered in Indianapolis' urban core. These income changes do not seem tied to changes in student performance or school characteristics. In the average IPS school, the share of FRL-eligible students fell by 11.3 percent. In the average Marion County township school, the share increased by 11.2 percent.
There don't seem to be spatial patterns associated with performance improvements. Schools with relative improvement in student performance are located in all parts of the region and in all school districts. This pattern is seen with relative improvements in ISTEP scores, graduation rates, SAT scores, and ACT scores.
Across the region, the student-teacher ratio improved from 18:1 in 2010 to 14:1 in 2016. This seems to be driven more by additional teachers than by declining student enrollment. The average school added 38 students, but also added 14 teachers. There were 36 schools that had fewer teachers in 2016, but these schools also lost an average of 150 students.
Schools are growing more diverse across the region, with Asian/Pacific Islander and Hispanic/Latino students increasing particularly fast. In the Indy region, the average school experienced a five percent decline in white share of students, a four percent increase in Hispanic/Latino share, and a one percent increase in Asian/Pacific Islander students. Schools are growing increasingly diverse even in neighborhoods where the white population is increasing relative to other neighborhoods.
Articles and Story Maps
Explore interactive content built on our neighborhood change research.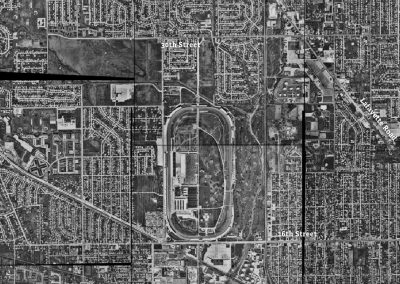 Though they developed as all-white suburbs between 1940 and 1970, the neighborhoods near the Indianapolis Motor Speedway are some of the densest and most diverse in Indianapolis.
Authors
Kelly Davila,
Senior Research Analyst,
The Polis Center

Matt Nowlin,
Research Analyst,
The Polis Center
Unai Miquel Andres,
GIS and Data Analyst,
The Polis Center