By Michelle Jones
There are a number of reasons that a mom would be interested in the community statistics I reference in this post. Maybe you're thinking about moving and you want to scout the area out beforehand to ensure that it's safe. Maybe your child is sick and you're looking for a health clinic near your home or place of employment. Or maybe you're simply curious, and you want to see how your community stacks up against your neighbors'.
Whatever the reason, here are 3 statistics that every mother should know.
1. How safe is your neighborhood? Every mother wants to protect her child(ren) from crime. In the Indianapolis Metropolitan Police Department area, the rates of violent crime and property crime per 1,000 population has remained relatively stable over the last 5 years. So how informed are you? Do you know the violent crime rate in your neighborhood? You can use SAVI to find out. Here's how in a few short steps:
Go to www.savi.org
Click USE SAVI
From the "Quick Information" page, choose "All Part 1 Crimes and Simple Assaults" from the Crime data
The default map is by census tracts, but you can easily change the reporting level to neighborhoods by selecting neighborhoods from the dropdown box. If you decide to change any map settings (including reporting level) be sure to click the "Update View" button. Here's a map showing the Violent Crime per 1,000 population by neighborhoods in Marion County.
So immediately, we can see that there are 10 neighborhoods with more than 63 reports of violent crime per 1,000 people.  2. Where are the nearest health care facilities? As we know, children have a tendency to get sick frequently. Whether is it a fever, cold, stuffy nose you know that you'll need to find a health care facility near your home. You can use SAVI to find the nearest health care facilities near your home and/or your place of employment. SAVI provides the name of the facility along with the address and phone number. Here is a map created on SAVI displaying the Community Health Centers and Clinics near 38th and Post Rd in Indianapolis.
3. Are there daycare centers near your home? When looking for child care near your home you need to remember that there are differently varieties of child care. Not only are there day care centers, but there are also licensed home day cares and day care ministries (or church day cares). When looking at day cares near the 38th and Post Rd area in Indianapolis we can see there are only 3 day care centers. The majority of the child care in this area is offered by licensed home day cares centers followed by day care ministries.
These data come directly from the Indiana Family and Social Services Administration (FSSA). Check out their website (https://www.in.gov/fssa/index.htm) to view other valuable resources for you and your family. Their website will provide information about Medicaid and other health plans, food assistance, cash assistance, job training, head start programs, and more. To learn about the quality of a daycare, check out its Paths to Quality rating on the FSSA website. These are just a handful of helpful statistics that SAVI has available about communities. Want to learn more about your neighborhood and the kid-friendly recreation activities and organizations near you?
Go to www.savi.org and find out. If you are having trouble finding statistics about your community, feel free to contact us at savi@iupui.edu or 317.274.2455. Don't forget to wish your mother a Happy Mother's Day this Sunday!
---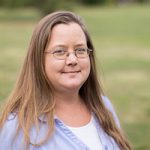 Michelle Jones is a GIS Analyst at The Polis Center.